Bomethius, inadiquit (2020) 
A full-length collaboration between Jonathan Hodges and his uncle, Dave Hodges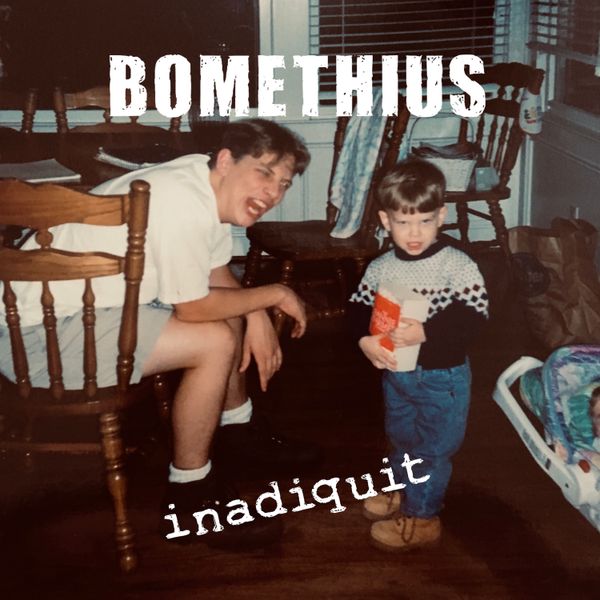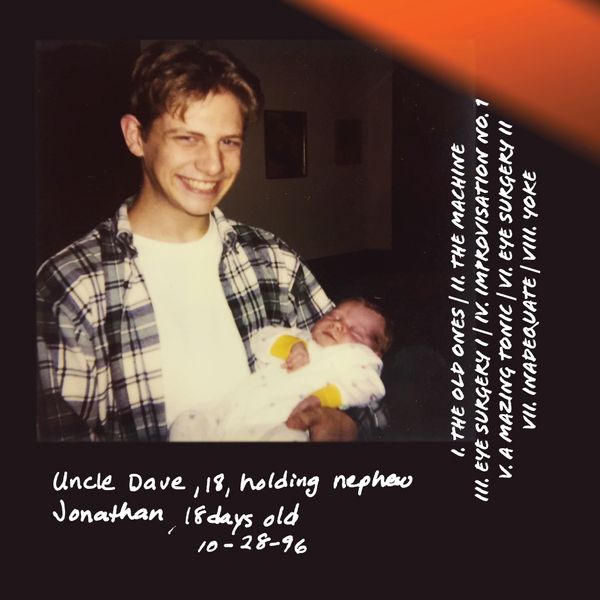 My uncle Dave and I have been close for most of my life. He used to dip my pacifier in Jack Daniels — to "strengthen my immune system" — and he taught me to eat ants in my Mormor's (grandmother's) pantry, play chess, shoot pool, and debate my Sunday school teachers. 
Our relationship has always been equal parts silly and serious, and we've always seemed to understand each other. The distance that frequently separates adults and children never seemed to come between us. We often sat at the piano and plunked about until we were sufficiently bored with our ideas and then listened to Paganini or Chopin, mutually cringing at our ineptitude and mediocrity. We debated over philosophers, history, and theology. Above all, we laughed. 
Things changed around my 14th birthday, though, when my family moved from Atlanta to Austin, Texas. My dad was diagnosed with cancer shortly after the move, and I started writing music to cope. After Dad made a full recovery, we took a road trip to Atlanta to see our extended family. On that trip, I listened to Chopin's entire catalogue. The drive is about 17 hours, and Chopin wrote about 17 hours of music. 
I sat down at the piano as soon as we arrived at Mormor's house. It was Sunday, and Dave was over. After lunch, I showed him my ideas for a piece. We messed around and ended up finishing a draft together. About a week later, my friend dropped by and recorded it. The result was my first professional recording, "Improvisation No. 1," which is the fourth track on inadiquit. Dave and I had ironed out the song's structure, but the performance was mostly improvised — I had never played it that way before, and I'll never play like that again. As it was last played and recorded seven years ago, "Improvisation No. 1" represents the first time I had something to say with my music. 
Years went by, and I left for college. I only got to see Dave whenever we were in the same town. We exchanged emails and texts now and then, but we could never talk the way we needed to. It's impossible to spend all the time you have with only the people you want to see, so we just accepted that and moved along. Each of us became a story for the other: I'd do impressions of my ridiculous uncle for my friends, and he'd tell his friends about his semiserious violinist nephew. 
Before college, I released an album called The Dressing to My Salad with my good friend Nate Zivin. We wrote and recorded the whole thing on a whim in about a week and a half, but Dave really took to it. He showed it to friends and family, and a few people actually listened to it, which was pretty neat. Nothing serious came of the record, though; it was just a fun little thing that happened. 
A couple years later, when I was halfway through undergrad, I released a self-recorded album called Gender is a Fluid and sent it to Dave. He was confused. 
"What are you doing?" he asked me. "You're a violinist, right?" 
I told him I wanted to do more than violin. It was a short conversation, and Dave left scratching his head. Regardless, he kept up with my releases and periodically sent me listening suggestions. We started talking over the phone a lot more frequently — often about music that made us cry. Our conversations became a monthly event. 
After I released Sweet Nothings and the reviews started to come in, I began to feel stuck. While the record did really well, considering I'm nobody, I wondered if I'd written Bomethius into a corner. The music was all so serious, and the laughter I'd always tried to maintain didn't come through as much. I remember telling Dave I hadn't had a new or decent idea in a while, to which he responded, "Here's a stack of things you need to listen to." I needed the next Bomethius album to be different. I needed to stave off all the Elliott Smith and Andrew Bird comparisons and prove to myself that I wasn't just another sad minimalist. 
As I was finishing my last semester of college, Dave called me to see if I had any interest in setting an old poem of his to music. It was called "A Mazing Tonic," which he described as an initialistic acrostic that touched on his experiences with an hallucinogen called AMT. I jumped at the opportunity, and we hung up. (Here's that poem!)
I heard nothing from Dave for several days, which meant he was probably having second thoughts about showing it to me, so I badgered him until he gave in and sent me the poem. I spent three days reading the poem aloud — and wondering if it even needed music — before I began to set it. 
A few weeks later, Dave called again to tell me he'd be coming out to Dallas for a business project and that he'd like to stay at my place. So, he came over, and three bottles of wine later, we'd unpacked our adolescence, early frustrations with the church, drug experiences, regrets, love for Kierkegaard, and discovery of a God who's completely different from what we were told to believe in as children. It was an amazing night. I woke up the next day with a terrible hangover and the beginnings of what would become the worst case of laryngitis I'd ever had, but I was beyond excited. 
About a week later, I finished a demo for his "A Mazing Tonic" poem and emailed it to him. I heard nothing for a few days, and then he called me to say that he couldn't stop crying the first time he heard the demo. We were both ecstatic. He shared some ideas for making the song better, and we hung up. After I finished a second draft of the song, I showed it to my roommate Travis. He asked me what we were planning to do with the song, and I said I'd probably just release it as a single. Over Christmas, I told him, I happened upon some old photographs of Dave and me hanging out when I was about 3 years old, and we could probably use those as cover art. Travis thought about this for a moment and then remarked that we should do an entire album together. 
I got so excited I called Dave right then to suggest it to him. There was complete silence on the other end, and then he inhaled deeply — the way he does when he's unsure about something — and finally replied with some hesitation. "Ok, I'm not going to say anything about this yet. Give me some time to think about it. My gut reaction is absolutely not, but I might just be scared. Let me call you back." 
He called me back fifteen minutes later. "All right, I'm in. Might just be an EP. I'd be surprised if we're able to put enough material together for a full album, but I have to tell you that I'm in. Hold me to it. I know tomorrow I'll hate myself for this. Tomorrow, I won't want to do this." As soon as we hung up, I immediately opened a Google Doc so we could start writing and discussing our album. 
Dave has spent much of his life ashamed of his creativity. He might spend a few hours composing a piano piece, stop to take a break, and then come back to the piece only to be so completely disgusted with his efforts that he prints it off, sets it on fire, deletes the file, and reformats his hard drive. As hilarious as this sounds — and it is funny — it's also terribly sad. A big part of this project came from the need to show Dave his ideas don't have to stay buried and hidden — that he doesn't have to be ashamed of what he can create. 
As the project unfolded, Dave steadily grew to be more confident, and his ideas became stronger. It was a beautiful progression. Dave came into this project with some experience as a poet but not as a lyricist, so working with his lyrics was often challenging. The difference between good poetry and good lyrics is difficult to pin down, but I think it has something to do with the fact that, like a screenplay, you actually have to sing a song — whereas a poem is sustained by the words alone. I've never needed to hear Robert Frost read one of his poems. They're already complete on paper. A good reading might add something, but it isn't essential. Good lyrics only come alive when set to the right tune and sung. And that's what I had to do on this album: I had to wring the music out of the poetry.
Neither of us can take 100 percent credit for any of the songs on this album. This album is a true, complete collaboration from beginning to end, and it was a joy to create something with Dave that captures our relationship, our personalities, and our experiences.